Welcome to the Trellis wiki space. All information on this wiki is publicly accessible. If you would like to contribute to this space, you will need a CORD account: https://www.opennetworking.org/register/

Overview
Trellis is an open-source multi-purpose L2/L3 leaf-spine switching fabric. The development of Trellis over the last four years has been influenced by three core trends in the networking industry:
First,

 

Trellis is built using bare-metal switches with merchant-silicon ASICs. Instead of using OEM networking hardware, Trellis uses hardware directly from ODMs. The trend of using bare-metal (white-box) switches is unmistakable in the networking industry today, spurred by the massive bandwidth-density and growing sophistication of merchant silicon ASICs. Production quality Trellis today is based on EdgeCore switches with Broadcom Trident2, Tomahawk and Qumran switch ASICs. The Trellis team continues to work towards including more ODMs and merchant silicon vendors.
Second,

 

Trellis is based on SDN principles, to provide simpler, more flexible and easily customizable networks. By externalizing the network's control, management functions and policy decisions in the ONOS SDN controller, Trellis provides network operators with a number of SDN benefits compared to traditional box-embedded network control. These include centralized configuration, automation, operation and troubleshooting.
Third,

 

Trellis is open-source. The networking industry has seen an explosion of open source projects, and network operators have been eager to embrace open-source solutions. Trellis allows operators unparalleled ability to customize Trellis for their application, integrate with the rest of their systems, add features and APIs themselves and not be beholden to a traditional vendor's timelines and prices. An absence of commercial licenses lowers the bar for anyone to try out Trellis.
Together, all three attributes of Trellis considerably lower the Total Cost of Ownership (TCO) for operators who plan to run it in production.
Highlights
Classic-SDN Control with ONOS to directly program ASIC forwarding tables in bare metal switches with merchant silicon
L2 forwarding (Bridging) within server-racks and L3 forwarding (Routing) across racks
MPLS Segment routing for better scale and reduced programming
Control plane functionality with Trellis vRouter for external connectivity
N-way redundancy and tier-1 telecom operator scale
Support for different use cases ranging from Central Office to backhaul in operator networks
Single-pane-of-glass monitoring and troubleshooting with ONOS
CapEx and OpEx savings with white-box hardware and open source software
Future Proof: P4 and Stratum integration to unlock advanced capabilities
Use Cases
Distributed Fabric for Access/Edge Networking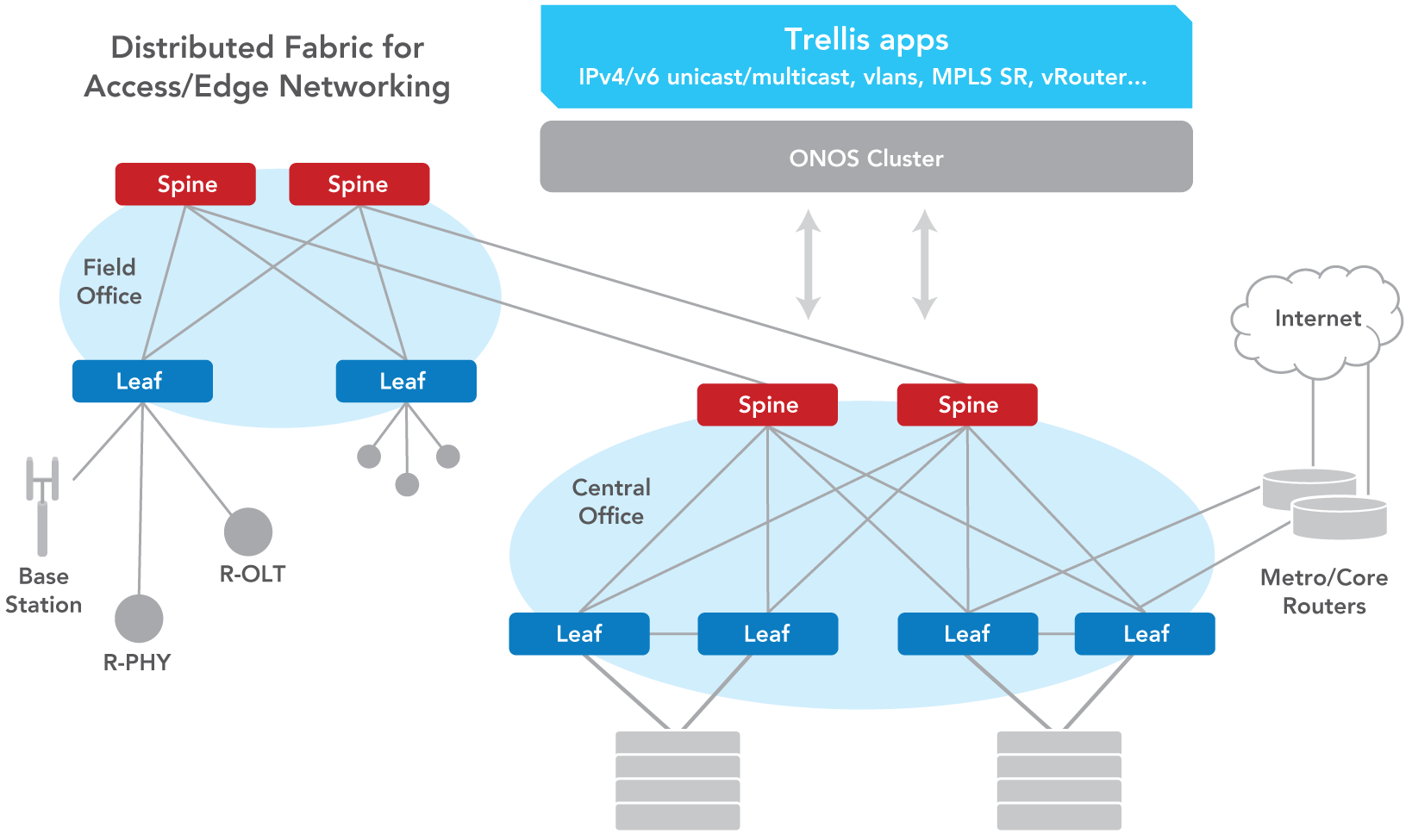 Disaggregated BNG in SEBA using P4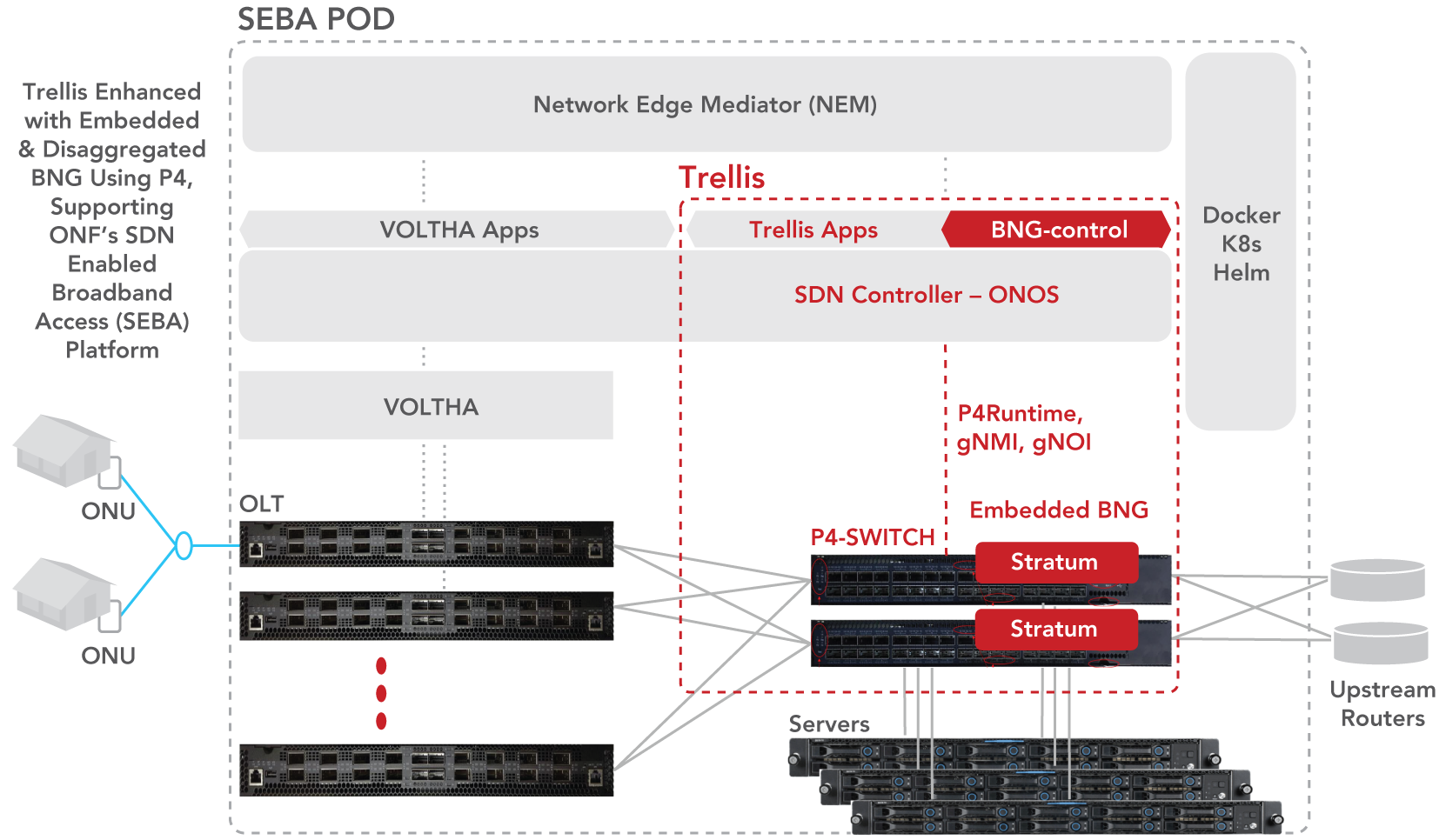 Enterprise Datacenter Fabrics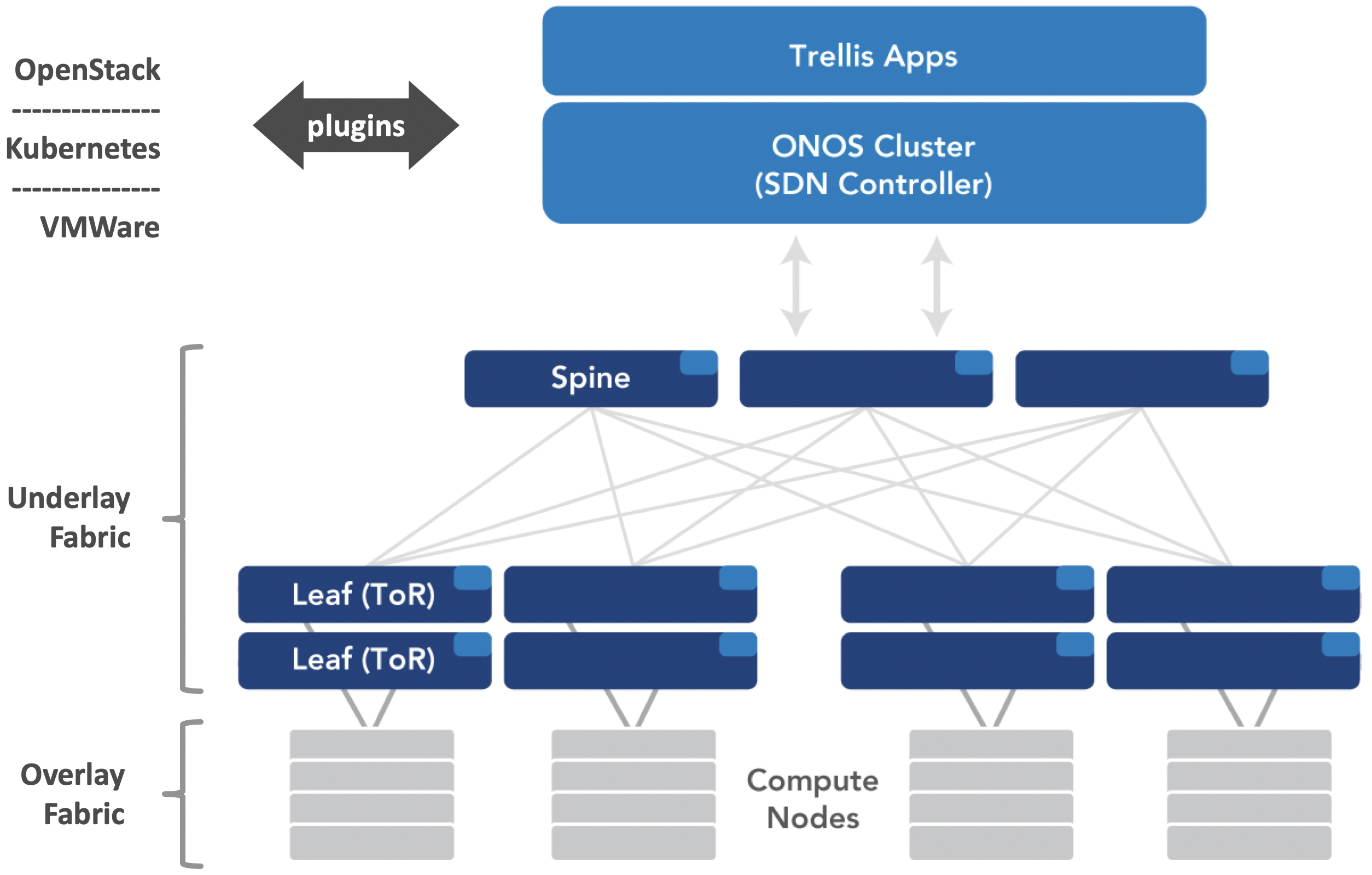 Chassis Routers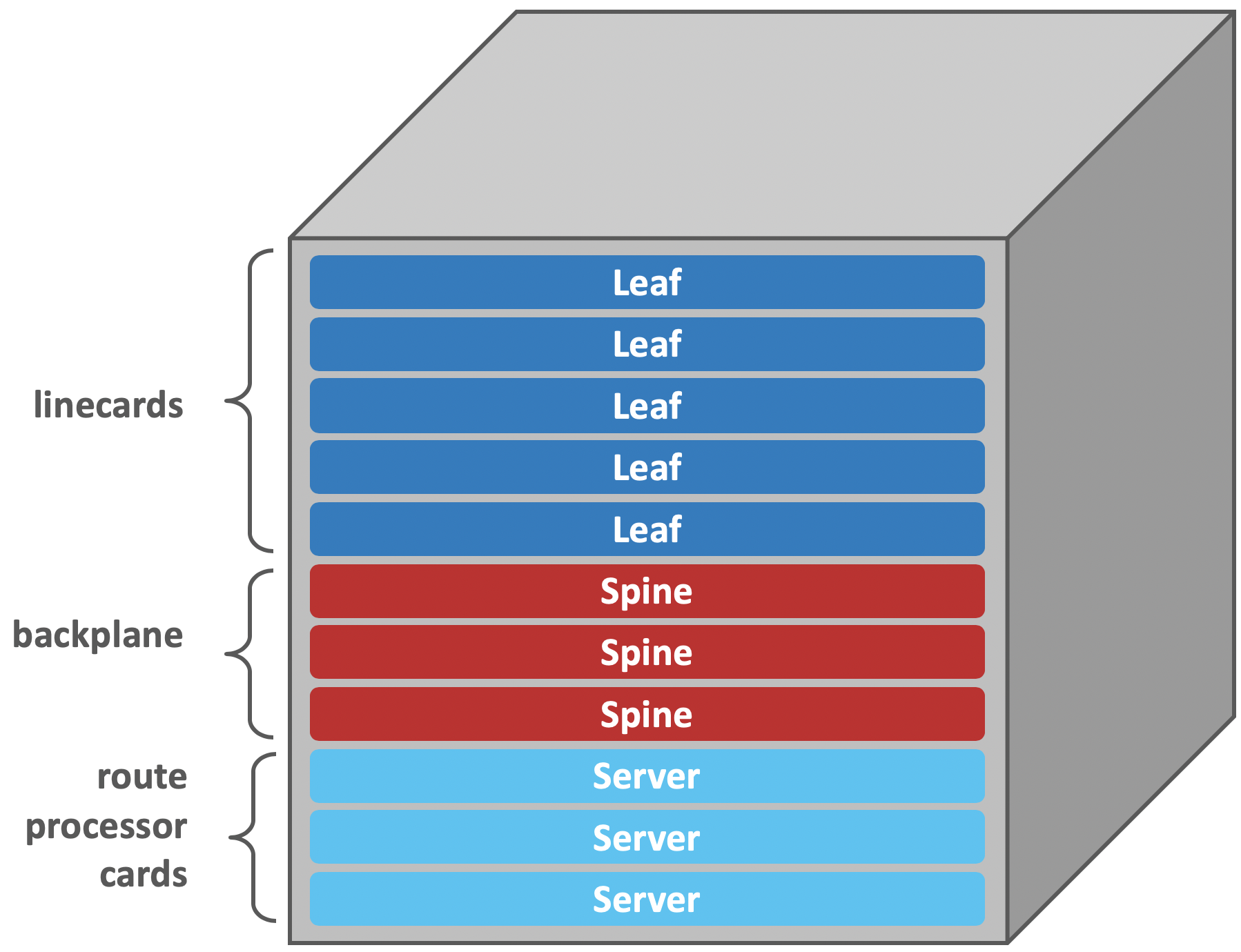 Key People & Communication Channels
Charles Chan & Pier Luigi Ventre are the ONF Ambassadors for Trellis. For any questions regarding joining the Trellis platform as a contributor or getting onboarded, please reach out via the following channels:
If you're not able to get your question answered via the above channels, feel free to send an email with a link to your question via the mailing list or Slack to trellis-dev@opennetworking.org.
Participate
Interested in more information or want to get involved? Reach out to the Trellis Developer Mailing List.
We expect all ONF employees, member companies, and participants to abide by our Code of Conduct. If you have any questions or concerns, please notify a member of the ONF team or email conduct@opennetworking.org.
Having trouble getting started? First, reach out to the mailing list or Slack team. If you still have questions or concerns, please email help@opennetworking.org.
Attachments:

trellis1.jpg
(image/jpeg)

cord_trellis.jpg
(image/jpeg)

index-usecase-edge.png
(image/png)

index-usecase-seba.png
(image/png)

index-usecase-dc.png
(image/png)

index-usecase-chassis.png
(image/png)

trellis.png
(image/png)