Nominee's bio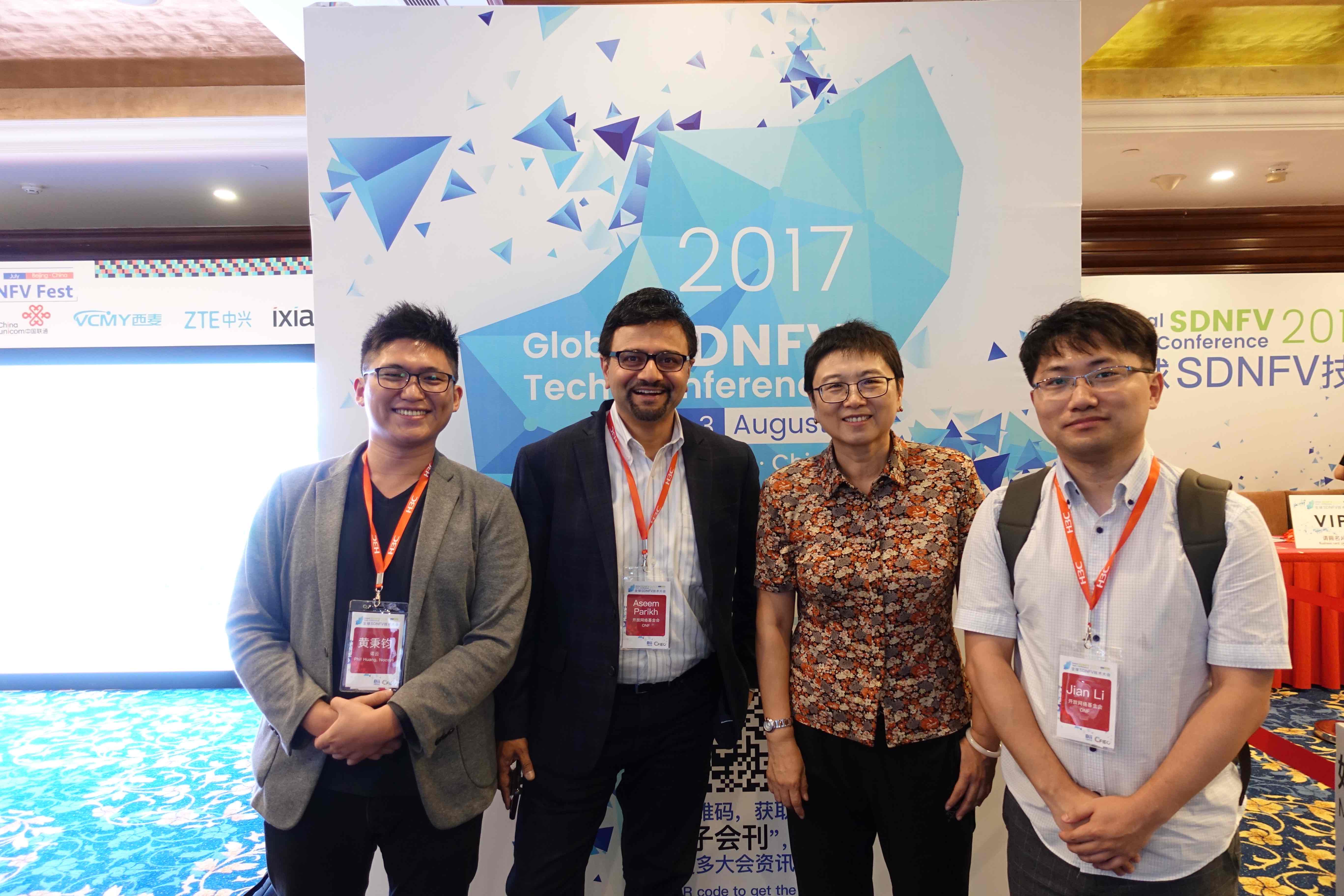 <Phil Huang, Aseem Parikh, 赵慧玲, Jian Li>
Phil Huang 黃秉鈞
Edgecore Open Networking Solution Engineer

Speaker as Business develop in Taiwan
Commercial products pre/post-sales with BigSwitch, CumulusLinux, Pica8 with World Wide support
OpenSource solution pre/post-sales based on ONF projects with World Wide support

CORD Ambassador based on Taiwan, APAC
SDNDS-TW Co-Founder 

The biggest local SDN/NFV group in Taiwan that has more than

1,100+

members.

Social media
E-mail

phil_huang <at> edge-core.com
phil <at> cord-ambassadors.org
How long have been working in the Ambassador Program?
Since 04/06/2017 ~ Now
What contributions have you made in the past to the Ambassador Program?
17 times public speech in 2017, mostly talking about CORD and ONOS  [Ref] [SpeakerDeck].

The biggest event is represent ONF CORD in Global SDNFV Tech Conference 2017, Beijing, China with Aseem and Jian

Assist in organizing the

first real CORD deployment

event - SDNDS-TW Workshop 2017 in the world.
Assist ONF to match the prize in Mobile Hero 2017 (SDN/NFV) contest in Taiwan for c

ultivation of ONOS developer talents 
What are you actively working on in the Ambassador Program?
I'd like to co-work with another countries people and want to know what the status of industry and requirement in the country.
Why do you feel you would be a good candidate for this position?
Absolutely. Most of the time, I talk more about OpenSource and ONF projects expect commercial products. I can provide the best OpenSource solution for the customer if they are looking for using SDN controller (Of course, ONOS is the best choice) or any SDN solution (SDN-IP, Atrium, Trellis, R-CORD...etc).
Are there any changes you would like to bring to the community if elected into this position?
Push more activities (workshop, SDN event) based on ONF projects in APAC, mostly in Taiwan

Cultivation of SDN/NFV technology talents from university level. I will talk more ONF concepts to professor or decision maker directly.



Attachments:

phil_huang.jpg
(image/jpeg)